Austin Cindric wins Daytona 500
The full-time rookie on the Penske team wins the classic to start NASCAR in 2022.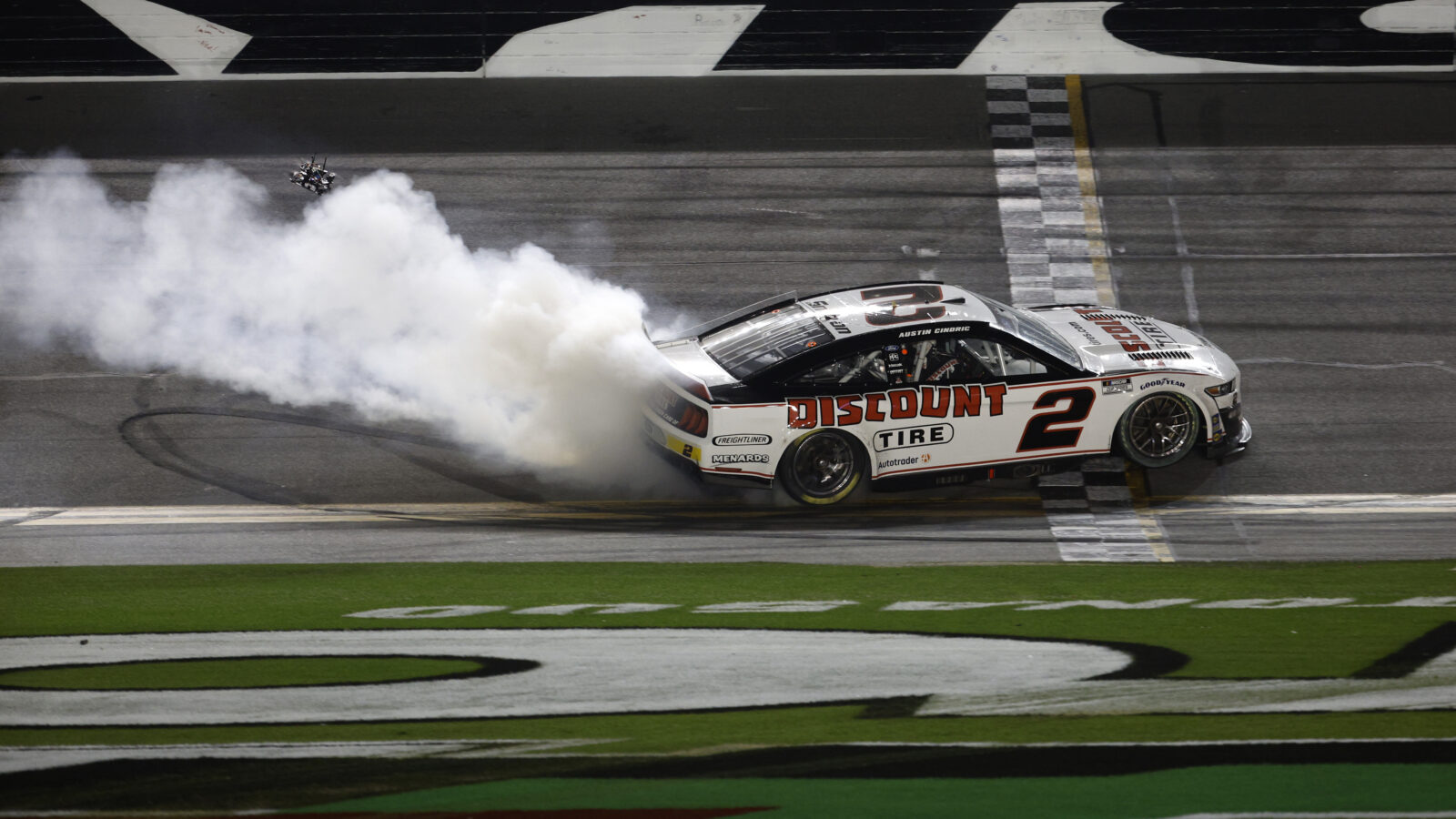 Photo: Chris Graythen / Getty Images / NASCAR Media
It must be one of those typical American stories: Full-time rookie Austin Cindric wins the NASCAR classic Daytona 500 on the 85th birthday of his team owner, Roger Penske.
Cindric beat Bubba Wallace – driving for Michael Jordan – in the 23 Toyota by a full 0.036 seconds in racing to the black-white-checkered flag. Keselowski in his #6 was the bad boy of the evening – several times he attracted attention due to unclean pushes, which also caused caution phases.
Exciting for European NASCAR fans: Jacques Villeneuve finished 22nd after surprisingly qualifying early. Why exciting for Europeans? Villeneuve drove for the Hezeberg-Ford team, which has its roots in the Netherlands and has already won the 2019 and 2020 team championships in EuroNASCAR.