Jessica Hawkins becomes Aston Martin driver ambassador
W Series competitor and former British Touring Car Championship and Jaguar I-Pace eTrophy participant becomes driver ambassador.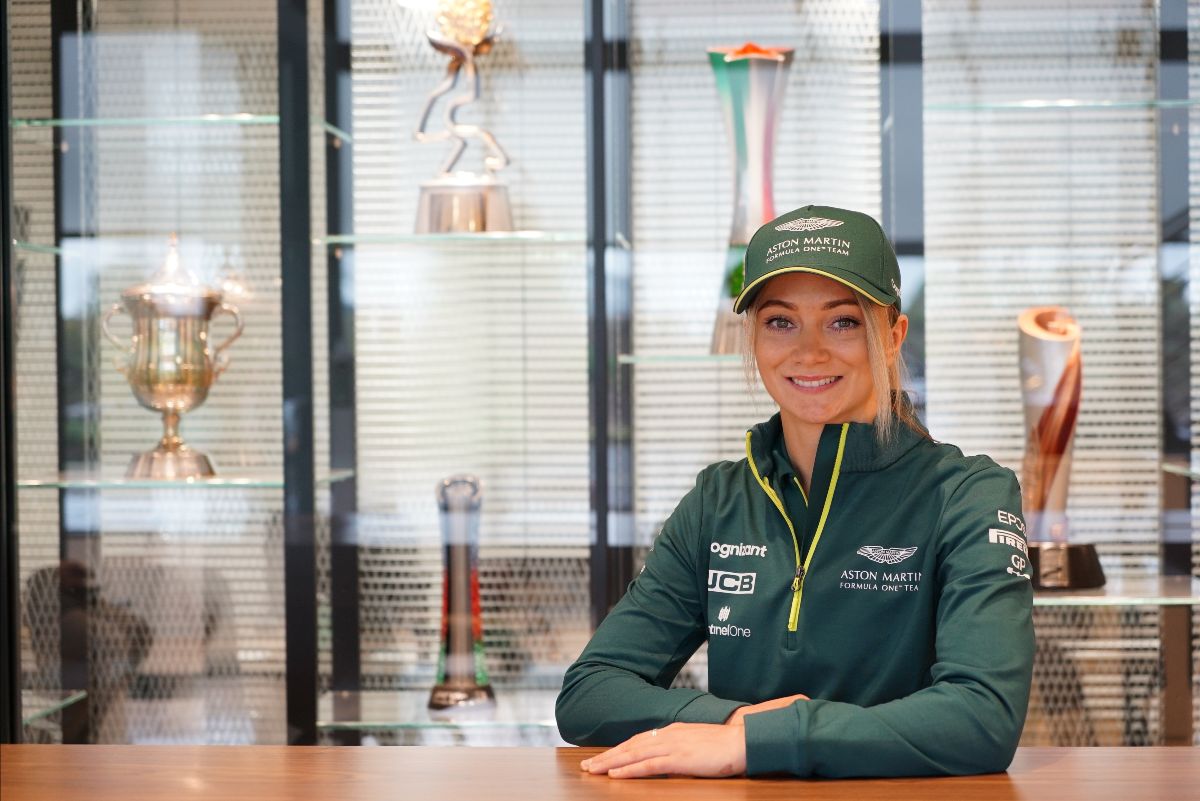 Photo: Aston Martin Formula One Team
The 26-year-old race and stunt driver is joining the Aston Martin driver team (Lance Stroll, Sebastian Vettel, Nico Hülkenberg) as a driver ambassador and will be on hand to answer questions about the job of a race driver from the team's sponsors and partners on race weekends.
In addition to this new role with the Silverstone-based Formula 1 team, Jessica Hawkins will also compete in the 2021 W Series, which will contest eight Formula 1 Grands Prix this year. The W Series is a Formula 3 championship for women only and – after a Corona-related break last year – will be contested at six European Formula 1 race weekends in 2021 as well as the races in Mexico and the USA as part of the supporting program.
Otmar Szafnauer, Aston Martin Team Principal: "We are delighted to welcome Jessica Hawkins as Aston Martin Cognizant Formula One™ Team's new Driver Ambassador. She has not had it easy in her racing career so far, always having to fight for drives as all young drivers do, especially young women, and her determination to beat the odds is as obvious as it is admirable. We are sure that Jessica will work very well with everyone in our team, across a variety of disciplines.