Indycar
Alonso mit privatem Test auf dem Texas Motor Speedway
Auf der Jagd nach der Triple Clown und dem Sieg beim Indy 500 hat Formel-1 Weltmeister Fernando Alonso einen privaten Test auf dem Texas Motor Speedway absolviert.
11. April 2019 | Autor: Sören Pröpper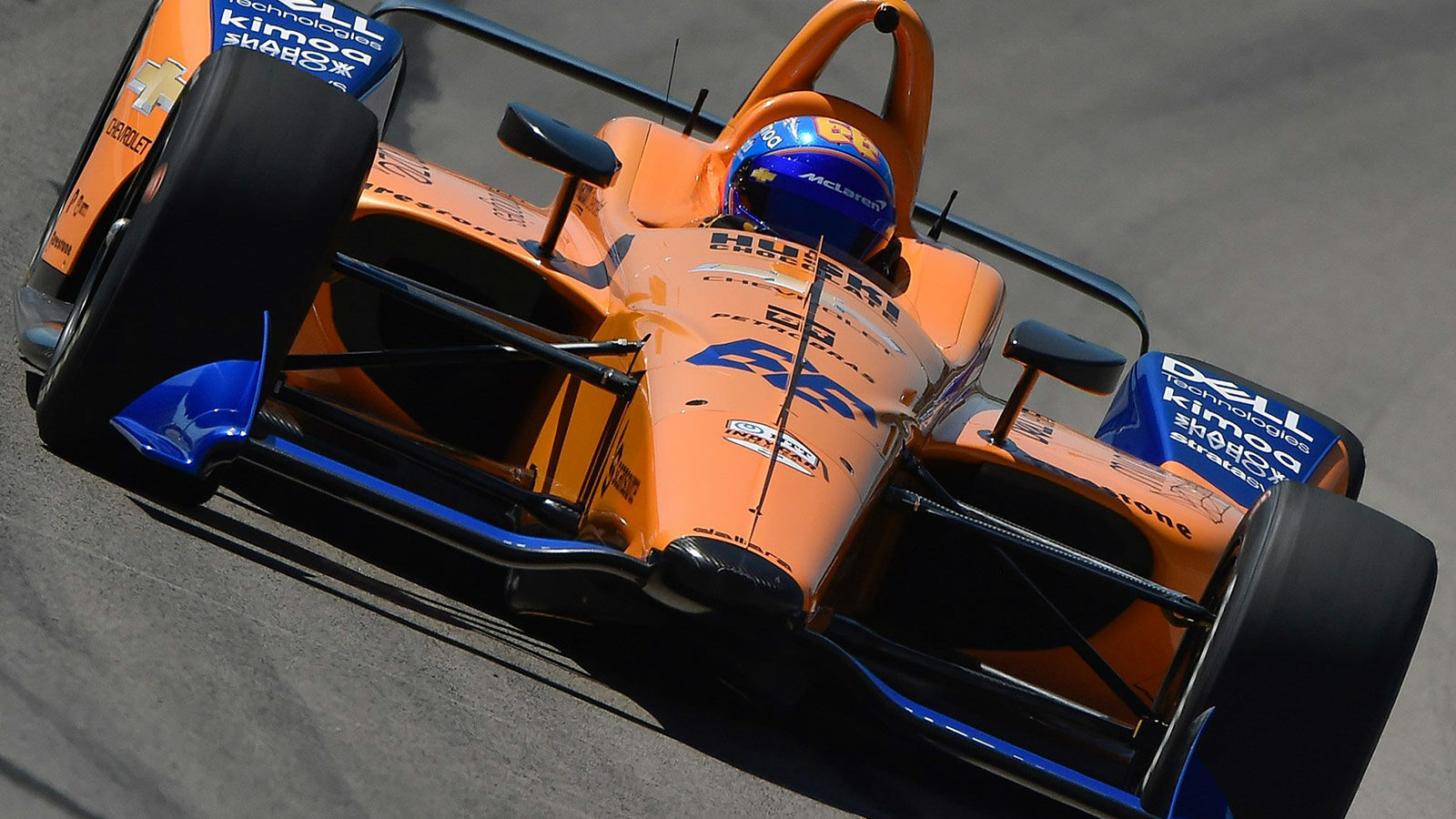 Foto: Indycar / Chris Owens
Mit Nummer 66 ging es für Alonso im neuen McLaren Chevrolet erstmals auf die Strecke in Texas. Dabei handelte es sich noch nicht um das finale Chassis von Dilara sondern um eine Leihgabe von McLaren Kooperationspartner Carlin. Das Original McLaren Chassis ist noch auf dem Weg von Woking in die USA.
2017 hatte McLaren noch mit Andretti Autosport zusammengearbeitet und mit einem Honda-Motor im Rücken das Indy 500 bestritten. Dieses Jahr machen McLaren und Alonso gemeinsame Sache mit Carlin, der eigentliche Renneinsatz wird jedoch von McLaren allein mit dem extra dafür abgestellten Projektleiter Bob Fernley durchgeführt.
Da sich die Rennstrecke des Texas Motor Speeday stark von Indianapolis unterscheidet, ging es McLaren und Alonso zunächst darum ein erstes Gefühl für die Setup-Arbeit und die Windanfälligkeit der Indycar-Renner zu bekommen.
Vergleicht man die Situation der Indycars mit Alonsos letztem Auftritt vor zwei Jahren, so hat sich doch einiges getan. Inzwischen gibt es das einheitliche Aerokit, welches Alonso noch nicht kennt – dadurch dürften sich die Rennbedingungen stark verändert haben.
Für Alonso geht es nun gemeinsam mit McLaren am 24. April zum ersten Open Test auf dem Indianapolis Motor Speedway – dann mit dem finalen Einsatzfahrzeug für Alonsos Angriff auf den Sieg beim Indy 500 und die Triple Crown.
Alle Aussagen von Alonso zu seinem kommenden Indy 500 Abenteuer von indycar.com
It was definitely quite special. The oval is very different to (Indianapolis Motor Speedway), so you feel really the banking and you feel the compression on the body. It's definitely physically different, the feeling you get, so that was interesting.

It's a little bit more of an unknown situation for all of us. We believe in different philosophies in terms of setup and ways to prepare the cars. So we are experimenting those. We started with a baseline setup that we know has been used in the past, but slowly we tried to test different things. Today was the first day and in Indianapolis it's going to be a little bit more deep into that.
A lot of work on the simulator (has been done) as well to explore these different roads, and let's see what we can find.

This track is so different that it would be unfair of me to compare the two kits because it's not the same place.

I remain on the idea that this universal kit is said to be more difficult to drive with a little bit less downforce. So you need to optimize the setup a little bit different with this kit and it will depend on a little bit of that week (during the April 24 open test at Indianapolis Motor Speedway) on the wind conditions, the temperature and, more importantly, especially for me, how these kits behave in traffic.

Running alone normally is a little bit easier, but in traffic I think it's going to be challenging when you lack downforce.

Looking forward to go to the open test first, to set up really there with the team and the car and start improving the car and being hopefully competitive in May when the race comes.

It's going to be tough, as we knew. These setups, we know how delicate they are, how extreme they are. So small changes make a big difference on the lap time, a big difference on the feeling. The track is never the same. It keeps changing all the day from the morning, cold temperatures through the afternoon, quite hot, quite windy in the afternoon.

I think Indy also is quite a windy place, so you need to keep chasing the track conditions with a setup. It's going to be a big challenge and we are ready to take it.

I came from different series that there was a scenario you can be touching the grass a little bit and can lose that lap. Here, there is not that scenario in any of the corners, so you have to be on top of your skills every single lap, every single corner. That's quite demanding and quite stressful.

This (test) day, it has been also in that way, just to remind myself how critical everything is here. You need to make perfection every lap.